Option 1 - Full Payment
Our standard course fee is £2,250. We offer a discount of £350 for those who pay the full course fee upfront. So you will pay only £1,900.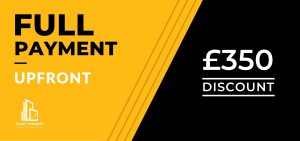 Option 2 - Flexible Payment
We provide a flexible payment plan, where the standard course fee £2,250 can be paid in 6 monthly installments of £375.